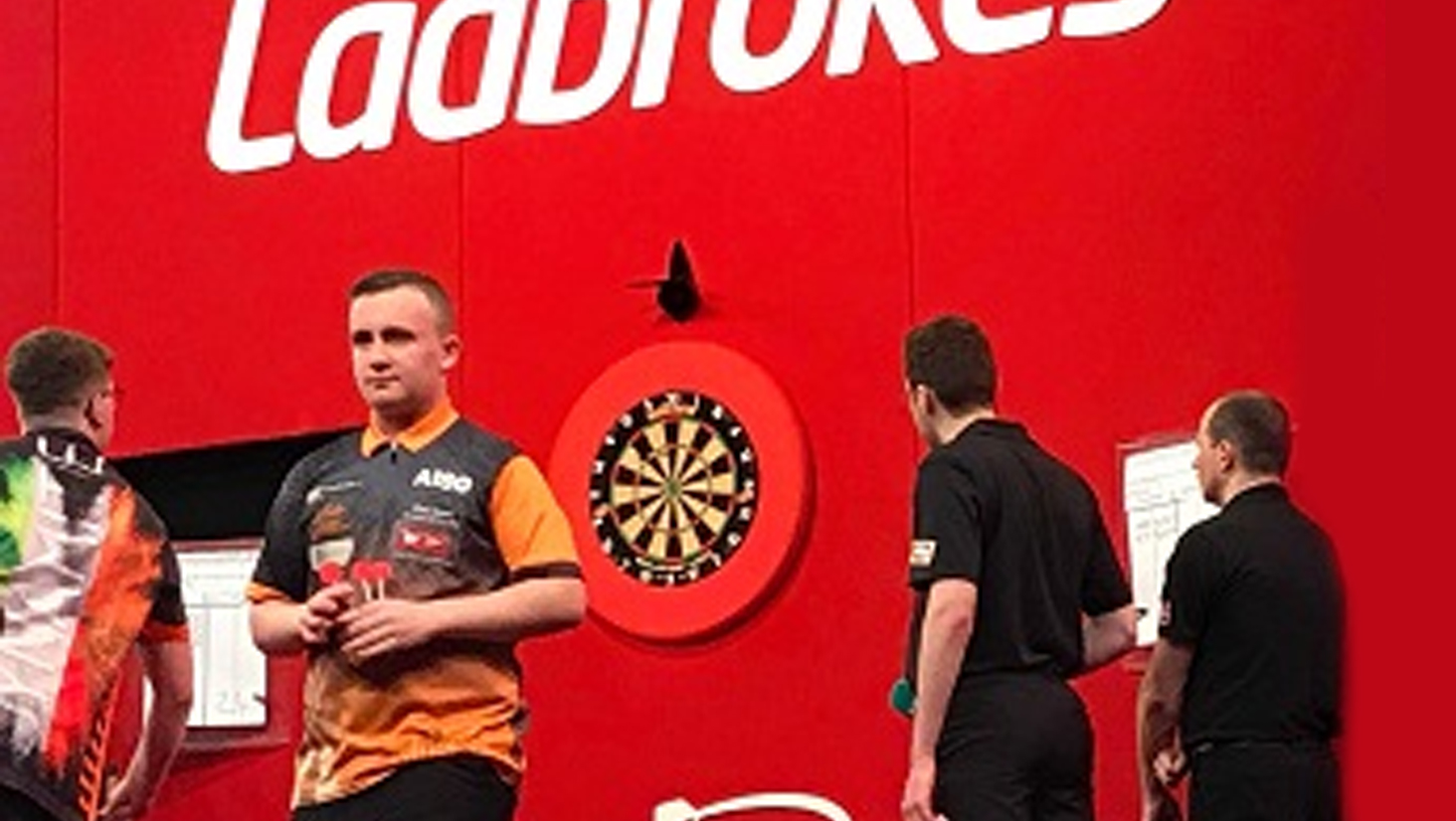 On a busy Weekend For Darts at the Marshalls Arena Milton Keynes the Rileys Super 16 final between Keane Barry and Luke Littler Was Held on the main stage.
The Rileys Super 16 tournament brings together the best 16 players the JDC can offer through a qualifying tour and its academy system.
The two finalist came through a field of exciting talented youngsters in the final playoffs in Wolverhampton at the end of December. Barry came through as the number one player in the JDC academy system and Littler through the qualifying events in the Autumn.
The final played in front of the TV cameras at ITVSport and a crowd at the marshalls arena was of a high standard. Barry delighted the crowd with a 95.6 average to take the title 5 legs to 3 in the best of 9 final. However Luke produced some great darts of his own to fight back mid match but Barry was too strong and with some quality finishing including a 152 that sealed the fate of the match.
About the author : saintsdarts
Related posts
Popular products
Product categories